Upcoming Classes & Events:

Celebrating Three Years!
Saturday, October 28th and Sunday October 29th 2023
Come by for coffee, cake, thank you's, and good cheer. On the 29th at 1pm, Alison Aune will give a talk about her Scandinavia-inspired paintings.

--

Small Business Saturday
Saturday, November 25th 2023
We'll have door prizes, a fabric scrap sale, and hot cider.

--

Lincoln Park Holiday Celebration
Saturday, December 9th 2023
Make some handcrafted ornaments, enjoy hot drinks and great presents!

--

To see all of my upcoming classes at the American Swedish Institute, click here.

-------------------------------------------------------------------------------

Private and Group Classes Available for Hand-Stenciling
Discover the art of stenciling in Kirsten Aune's private workshops: $75/hour for private or group sessions, plus material fee per participant. Maximum 8 participants per group session. Unleash your creativity today!
Contact me
for more information and to book your session!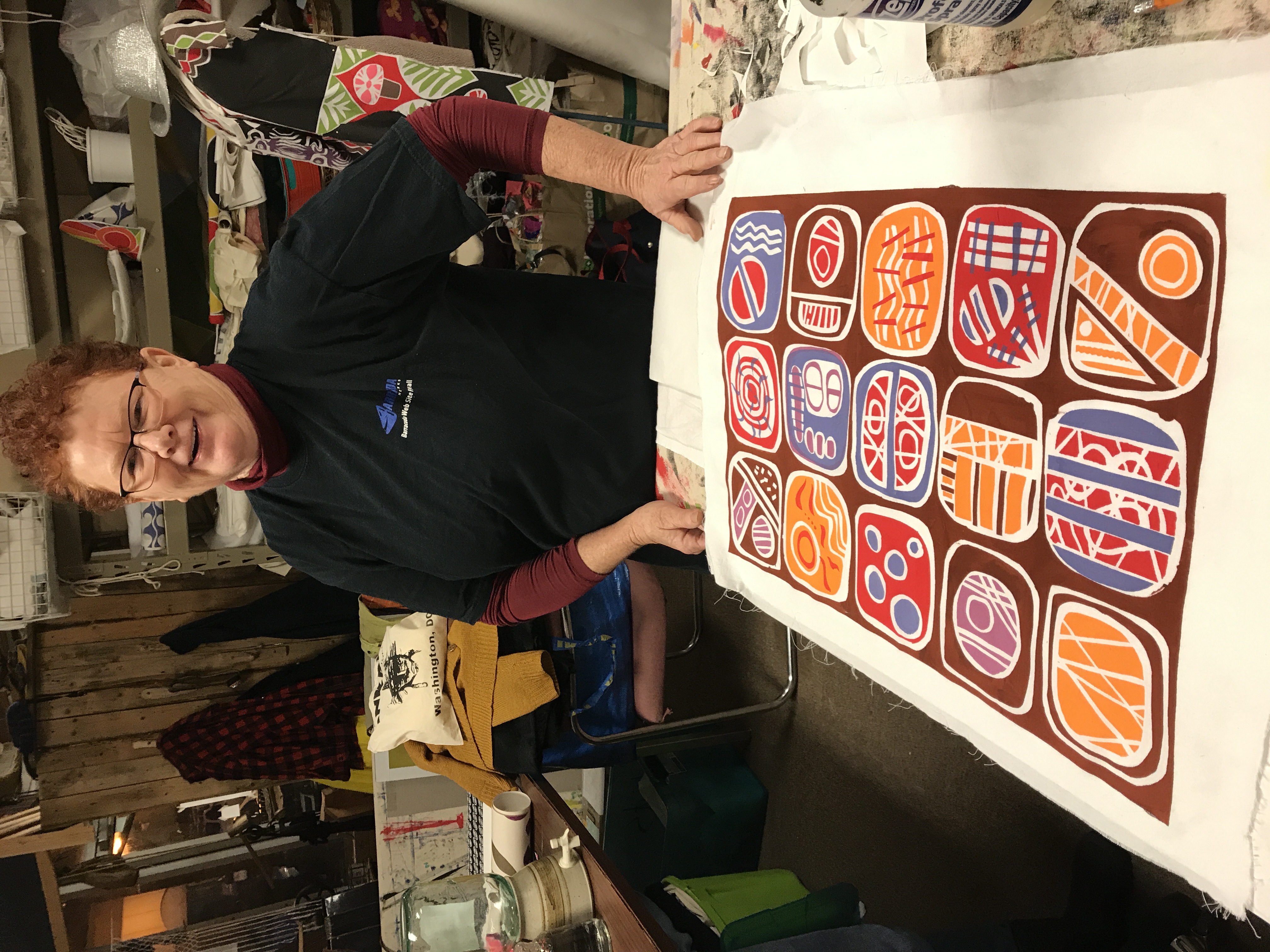 Student Testimonials:
"Kirsten is a very generous teacher. She provided a wonderful short cut to learning her techniques by sharing her deep experience. The Zoom format-rather than a YouTube video-offers a far more personal and interactive learning experience. She showed lots of her work...and gave an effective step-by-step presentation with plenty of opportunity to 'see' her mind working, ask questions, and follow along."
"Felt very inspired and sitmulated despite the class being fast and it being hard to see what Kristin was doing some times."